Rescued from dust!! CB tapes sold out for ages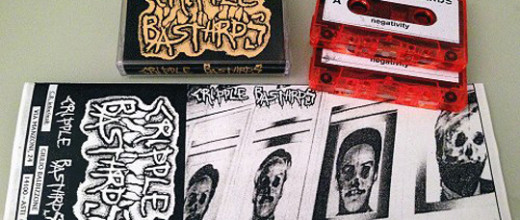 Rescued from dust!! FOAD Records will bring back to light an incredible series of tapes that have been sold out for ages. We are starting with one of the rarest tapes in the extensive Cripple Bastards' 90s demography.
"Negativity to scan your mind" was originally released as a promo tape and shipped to less than 100 labels and zines around those years, becoming a really sought after eardestroyer. This new edition is a scrupulous replica dubbed from the master used for the original version and served in a fluo orange cassette with sticker. Fold-out cover just like the old one. 44 SONG MONSTRUOUS FAST AND AGGRESSIVE GRIND/HATECORE NIHILISM AT THE ROOTS OF ITS ANTI-EVERYTHING EXPRESSION.
———————————————————