CRIPPLE BASTARDS to perform classic centred on "Misantropo a senso unico" setlist @ "RockHard" Fest in Milano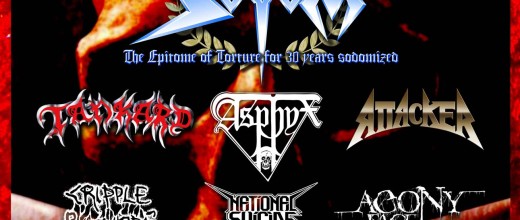 "Misantropo a senso unico" (2000) is regarded by many as the most furious release in our 25 year discography and the most extreme/unrelented record we ever conceived. For years we've been frantically working on transfering the original reels (that were damaged and unplayable by most of 90's reel recorders) and remix/remaster it as we always felt that the original mix was missing of a lot of details and wasn't making justice to the primordial rage of those tracks. In September 2013 (exactly 13 years after its original 1st pressing) Italy's FOAD Records will finally release it as deluxe digipack CD + gatefold LP including a 4 minute bonus track found on the master reels.. an instrumental nightmare showing the most progressive/horror-tinged side of CB adding a special feature by Sweden's prog/horror rock masters ANIMA MORTE!!
We set a special release party for the ominous resurrection of this hyper-blasted Fastcore/Grind monster: Italy's RockHard Festival @ "Live Club" / Trezzo Sull'Adda, Milano with SODOM, TANKARD, ASPHYX and tons more! For this exclusive show we will perform most of the album's anthems including songs that we never played live, not even at the time this was originally released.