CRIPPLE BASTARDS "Misantropo a senso unico" redux edition OUT NOW on FOAD Records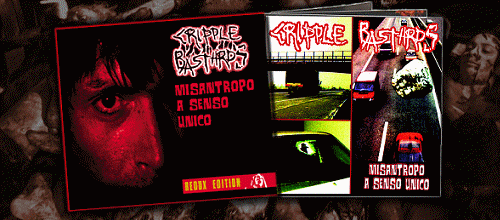 Waiting for C.B.'s new album on Relapse to be mastered and a release date to be disclosed we're thrilled to announce that the redux edition of Cripple Bastards' infamous classic "Misantropo a senso unico" (2000) is finally out on F.O.A.D. Records and available through our official webstore! This hyper-extreme outburst of hatred was well known for its clanking, noisy production that gave it a disturbing and violent impact but somehow drowned a lot of the original solutions crafted by the band back then. With this new edition and the amazing job done by The Hand Of Doom @ Toxic Basement Studio starting from a re-transfer from the original reels, "Misantropo a senso unico" finally has the shape and energy it always deserved.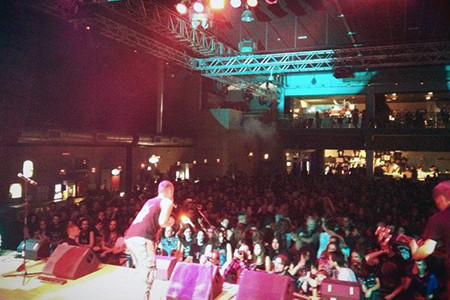 Every song has something new to discover and has been brought to new life, showing some compositive keys that will be developed within the following albums. The merciless aural assault of the album has been kept completely intact in ts most savage form and it's even enhanced by the sharper and sicker sound this new treament has been able to provide! A perfect connection between the filthcore mayhem of the early days and the ultra blasting delivery of the later albums, a link that will surely satisfy fans of both eras! "Misantropo a senso unico" redux ends with a special surprise: a never released track composed by Alberto The Crippler and Walter Dr Tomas during the original recording sessions of the album. That song, called "Separati Dal Contagio" has been dug out from the archives and enriched by the contribution of the cult Italian inspired Prog/Horror rock maniacs ANIMA MORTE from Sweden.
Order your copy HERE.